Shipbuilding
Shipbuilding is the oldest available expertise in J&Y. Starting outsourcing shipbuilding products in China from the Netherlands by the owner, and attending the most prestigious shipbuilding university in China by Mrs. Zhu Ying, vice-general manager of J&Y. The expertise and business network are available for excellent performance as your business partner in China for commercial ship equipment and yacht building equipment.
Product & Services overview:
Watertight and weather tight doors and hatches
Tank vent check valves
Mechanical and hydraulic assemblies
Lightning systems
Cooling systems
Fasteners
Special sea container (cooling
Cooling systems
Quality inspections and certification
Fasteners
J&Y is delivering many sub-assemblies, which are shipped abroad and included in shipbuilding projects abroad. Sub-assemblies and complete products can be supplied, including the required certifications.
Making ship equipment ready for use abroad
Many shipbuilding parts are manufactured in China, but most are not suitable for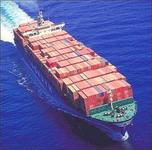 use abroad. We can assist manufacturers to improve their manufacturing processes and speed up certifications of the products.